This article will cover the basic usage of our Webmail Client. Webmail will allow you to log in from any location, using any device, without the need for an email program to be set up.
You will first need to go to our Webmail site at https://mail.succeed.net/login.php, then log in with your email address and email password.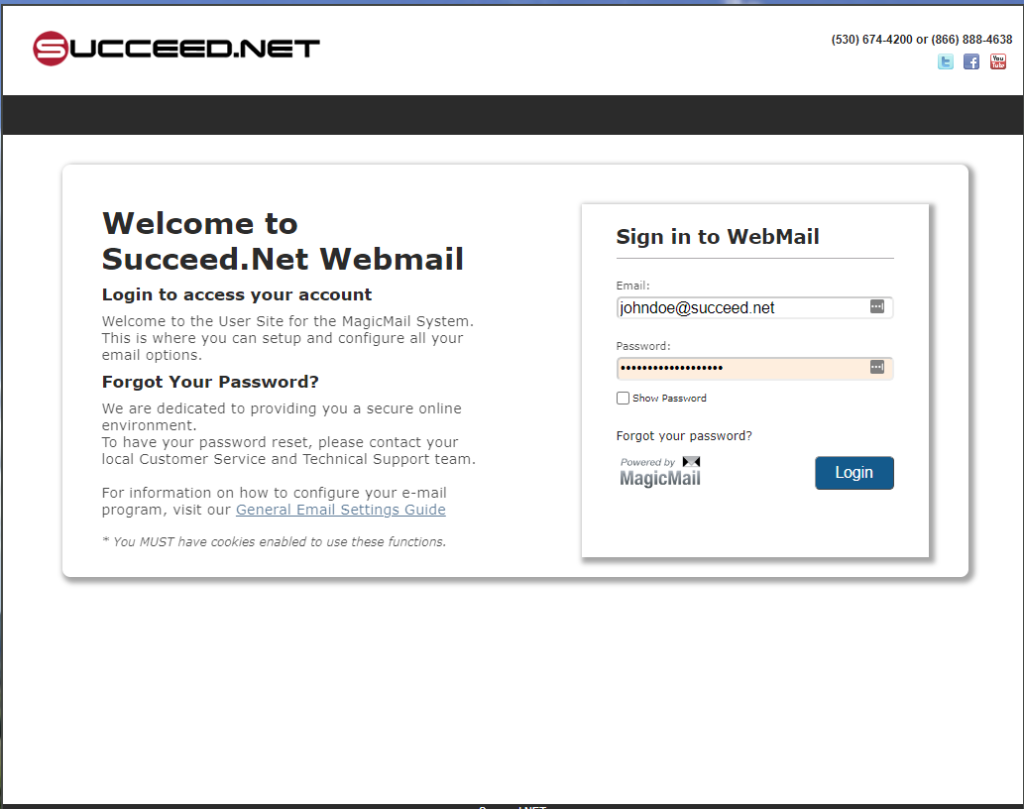 You will then see several options in the menu to the left. We will explain these options below and link to other articles in our Knowledge Base for more detailed instructions.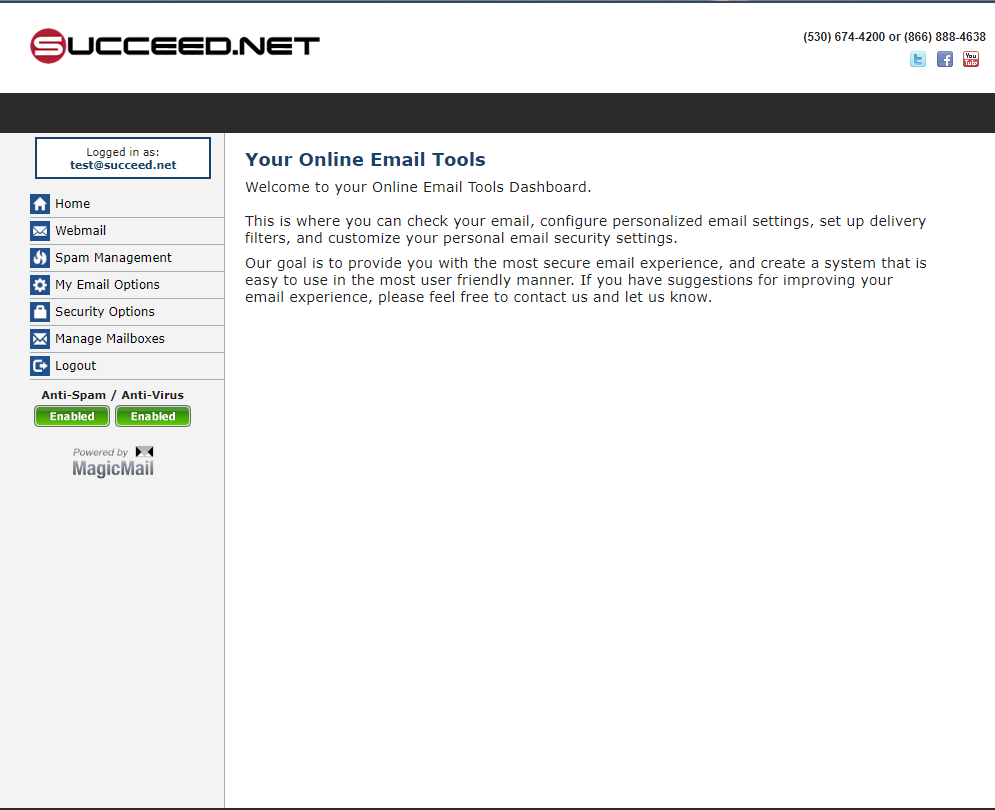 Webmail: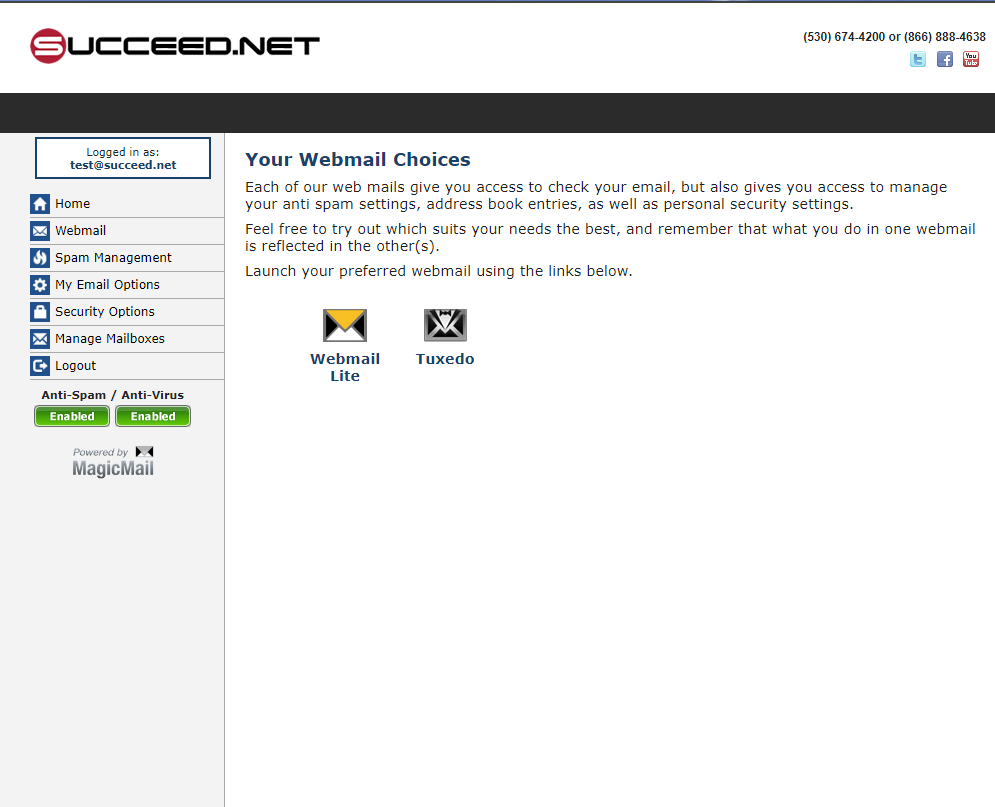 Selecting Webmail will present you with two options: Webmail Lite and Tuxedo. Webmail Lite will be a lightweight client meant for older devices and slow connections. It will not display some emails correctly, such as emails with HTML embedded into them. Tuxedo will be the full-featured option and will display HTML-embedded emails correctly. We recommend using Tuxedo, but if you have issues using it, please use the Webmail Lite client.
Spam Management:
You can find our Spam Management article at https://support.succeed.net/knowledge-base/how-do-i-adjust-my-anti-spam-settings/. This will allow you to adjust your Spam Settings and edit your Whitelists and Blacklists.
My Email Options:
This section will allow you to set a Vacation Message or set an Email Forward.
Security Options:
This section will allow you to change your Email Password and the countries in which you can access email. Countries not on this list will give an "invalid username and password" error when attempting to log in. This is to prevent spammers and bots from accessing your account and using it to spam other users. The following articles will go into more detail:

How to Change Your Email Password: https://support.succeed.net/knowledge-base/how-to-change-your-email-password/

Out-of-Country Security Settings: https://support.succeed.net/knowledge-base/out-of-country-security-settings/
Manage Mailboxes:
This section will allow you to add/remove additional email boxes. The following article will go into more detail:

How to Add/Remove Email Mailboxes: https://support.succeed.net/knowledge-base/how-to-add-remove-email-mailboxes/