You can upgrade your plan by going online to https://get.succeed.net/upgrade and following the steps below: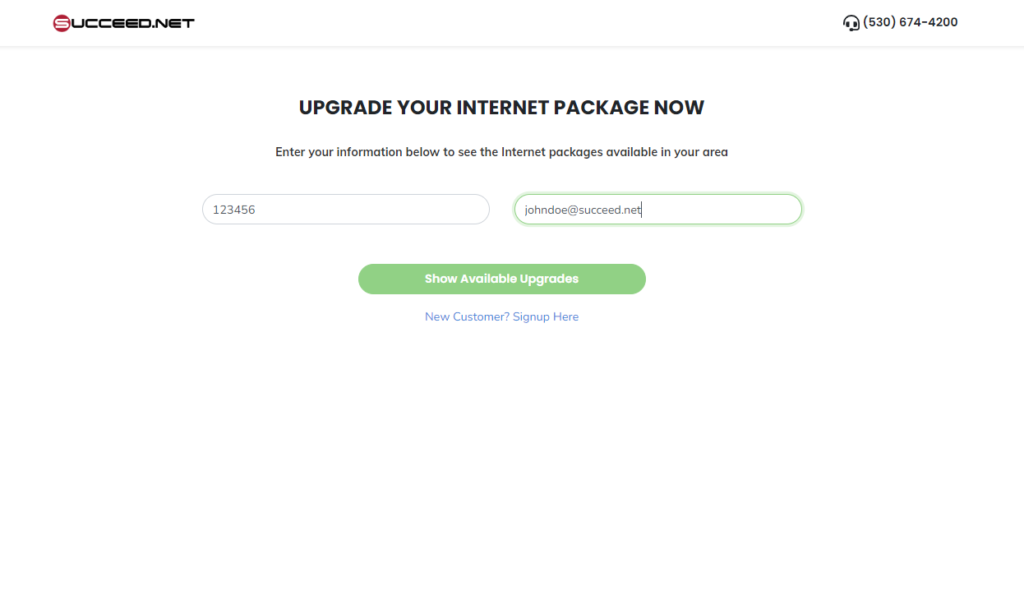 You will enter your account number and your email address, then click "Show Available Upgrades". You can find your account number on the invoices that you receive by email or postal mail.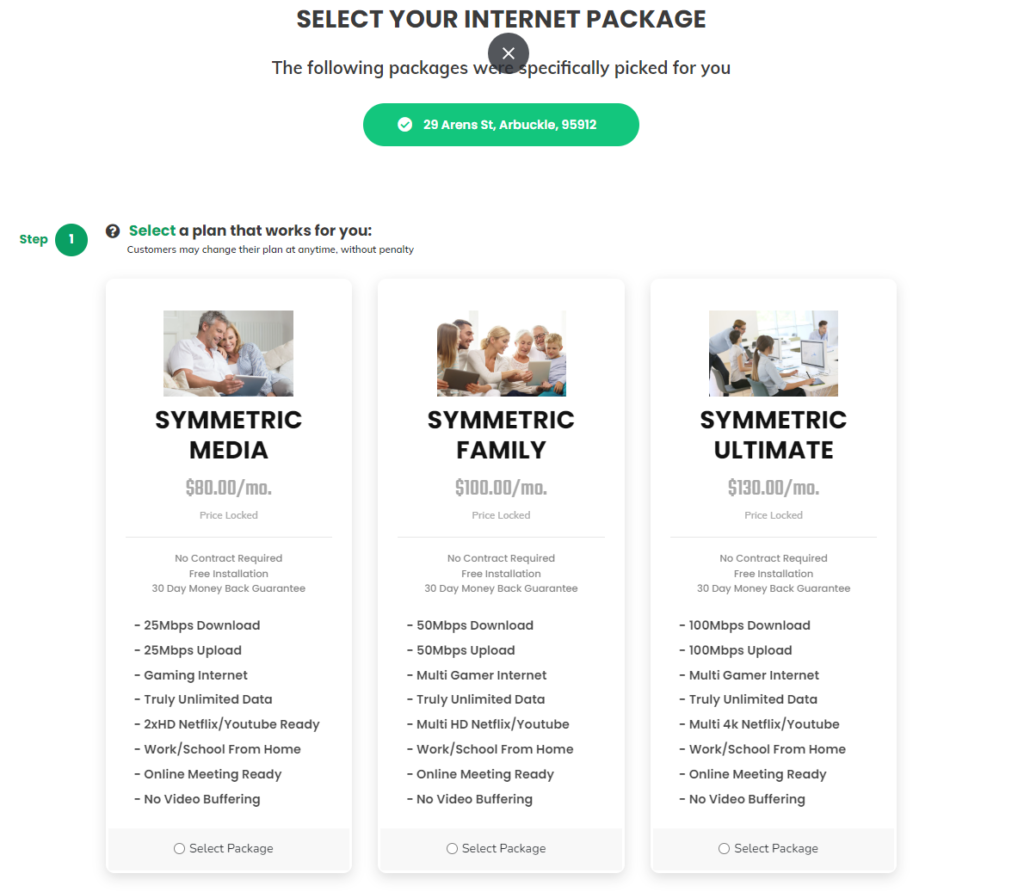 You will then be presented with the current plans for your location and you will choose one of the presented options.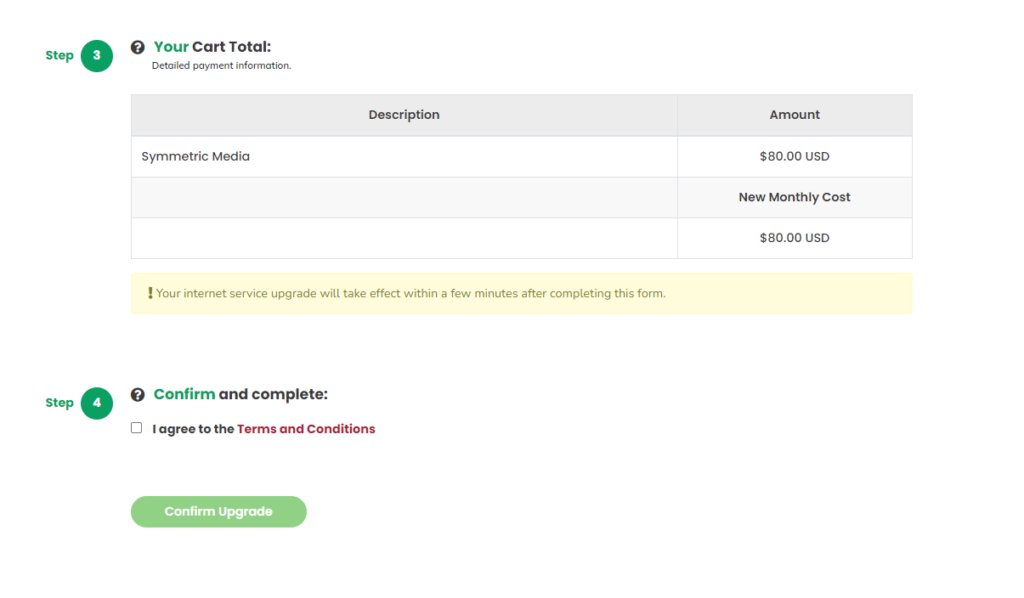 You can then scroll down the page to see the "New Monthly Cost" of your plan. You will then check the box to agree to our Terms and Conditions, then click the green "Confirm Upgrade" button.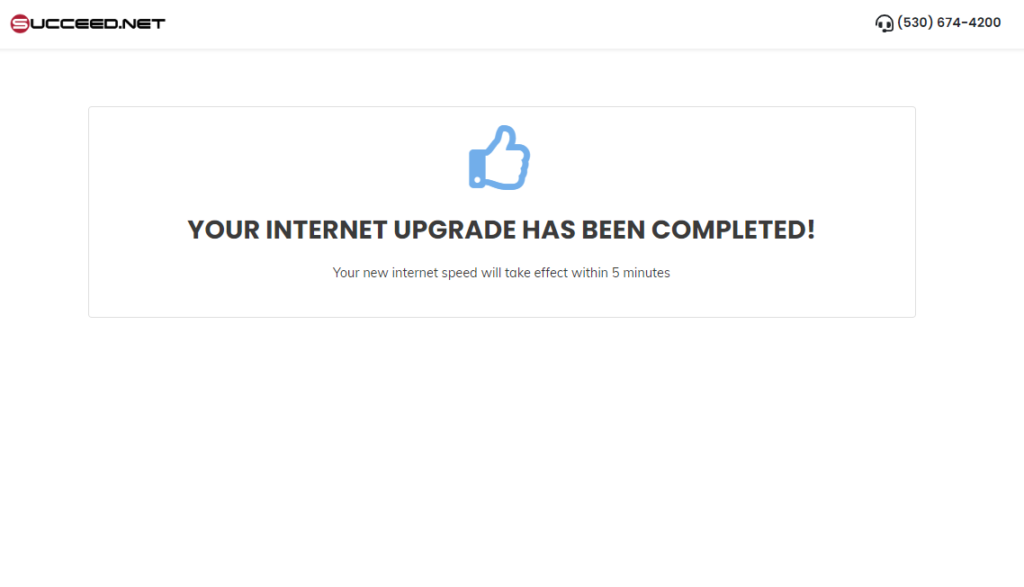 Your upgrade will now be complete and active within 5 minutes. Please call Customer Service at 530–674-4200 if you have any issues or questions.