Magicmail Automated email account setup for iPhone and iPad devices.  IMAP keeps the mail on the server so you can access the email from multiple devices.  Delete on one, deletes for all.

Step 1:  Load up the Safari web browser and go to this URL: https://mail.succeed.net/iphone

Step 2: Enter the information requested in the highlight boxes and click the "Download Setup" button.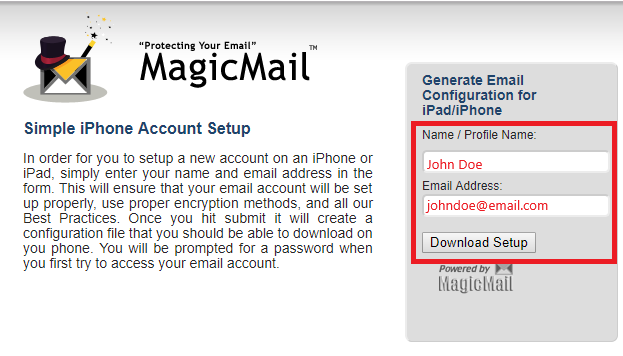 Step 3: Proceed with the following steps highlighted in red:
Your email account should now be properly set up and able to send and receive email on your iPhone/iPad device.